Monday, October 22, 2018 / by Lisa Holmquist
"Let's move to Vegas…"
When you've lived your life somewhere else, nothing is more difficult than pulling up stakes and moving to a place where you've visited, but you don't really know anyone there.
My family headed to Las Vegas in the spring of 2013. We moved here for the great climate, and for a respite from high taxes we had been paying in Minnesota and California.
We found a home in Summerlin and settled into our routine, finding our way and making a few friends. But we never really felt like Las Vegas was home until a tragedy and it's aftermath spurred an expansion hockey team to forge deep, deep bonds between us and our fellow Las Vegans.
This team embraced our city
In the days following the tragic shootings at the Route 91 Harvest Music Festival on 1 October, 2017, people in Las Vegas became family. We checked in with each other, waited in 8 hours long lines to give blood, and watched in awe as our hockey team embraced our city and played their hearts out. They played for us, because of us, and because they wanted to help us heal. And in their inaugural season, they brought us to the Stanley Cup Finals!
Along the way, Las Vegas embraced the Vegas Golden Knights right back: "Nice shirt!" "Go Knights!" "Stanley Cup Finals!" became an every day part of our lives…
Now, on game days or on any day that we wear our VGK gear, I have no doubt that Vegas is home.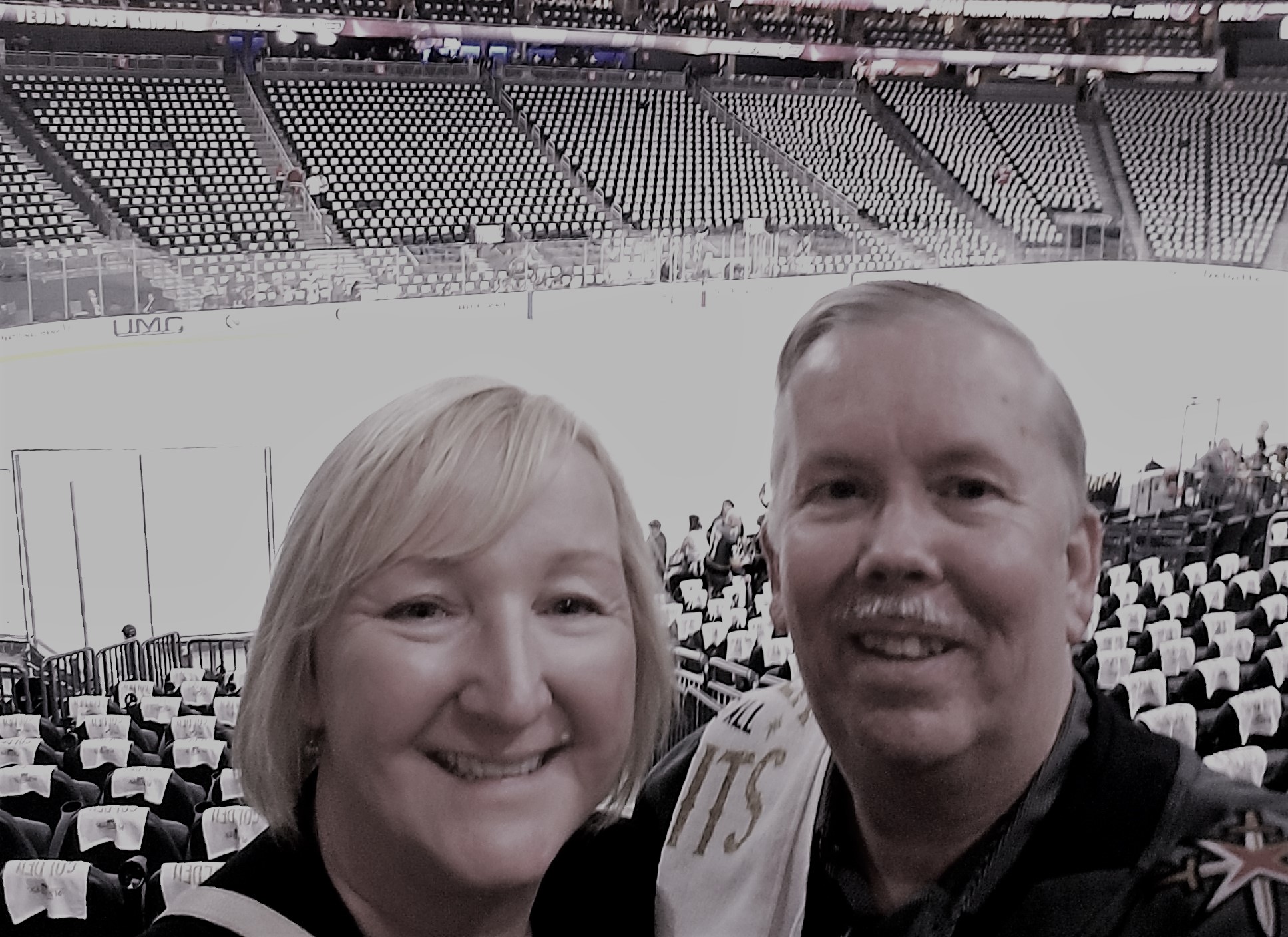 As a Realtor, a big part of my job is helping you feel at home in YOUR new city. Whether you are a hockey fan or not, I hope you will come to love this town as much as I do!
Lisa Holmquist
is a Vegas Golden Knights hockey fan and a full time realtor with Urban Nest Realty, with offices in Summerlin, Green Valley and at "the bend" by Ikea in the Southwest. Call or text 702-875-5007. To search for your new or resale Las Vegas or Henderson area home, go to
www.findvegashouses.com